of fathers and sons regia di Talal Derki Germania, Usa, Siria, Libano, Olanda, Qatar 2017


NEWS
Seleziona un'opzione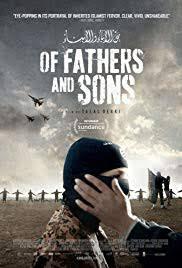 Titolo Originale: KINDER DES KALIFATS
Durata
: h 1.39
Nazionalità
:
Germania
,
Usa
,
Siria
,
Libano
,
Olanda
,
Qatar
2017
Genere
:
documentario
Al cinema nel Settembre
2019
•
Altri film di Talal Derki
Trama del film Of fathers and sons
Al-Nusra, braccio siriano di Al-Qaeda. Abu Osama combatte il regime credendo fermamente nella legge della Sharia e vive con la sua famiglia, i cui figli sono avviati verso l'estremismo islamico. Talal Derki ha passato due anni fingendo di essere un sostenitore della jihad per seguire da vicino le dinamiche di una padre che educa i propri figli alla guerra, riuscendo a entrare all'interno di un mondo inaccessibile, un orrore a noi quasi sconosciuto e incomprensibile.

Sei un blogger? Copia la scheda del film
Nessuno ha ancora votato e commentato
OF FATHERS AND SONS
---
Commenti:
Tutti
|


|
Con risposte
|
Con nuove risposte dall'ultima visita
|
Con risposte di oggi
---