maryam of tsyon - cap 1 escape to ephesus regia di Fabio Corsaro Italia 2019


NEWS
Seleziona un'opzione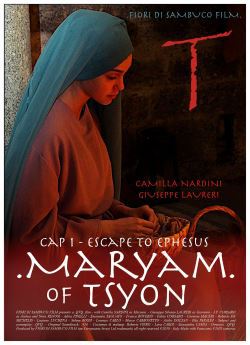 Titolo Originale: MARYAM OF TSYON - CAP 1 ESCAPE TO EPHESUS
Durata
: h 2.20
Nazionalità
:
Italia
2019
Genere
:
animazione
Al cinema nel Giugno
2019
•
Altri film di Fabio Corsaro
Trama del film Maryam of tsyon - cap 1 escape to ephesus
Nessuno conosce bene la vita di Maria madre di Cristo, sopratutto gli anni dopo la crocifissione di Ges¨. Una mistica tedesca A.K. Emmerick, all'inizio del 1800, ebbe delle visioni sulla vita di Ges¨ e di sua Madre che hanno delineato un quadro sufficientemente esaustivo e biografico, conforme alla tradizione ed ai Vangeli. Maria si trasferý ad Efeso con l' Apostolo Giovanni e dopo una intensa vita contemplativa, venne assunta in cielo in corpo ed anima. Proprio ad Efeso la Madonna fu poi riconosciuta nel Concilio del 431 d.c. Madre di Dio: la "Teotokos".

Sei un blogger? Copia la scheda del film
Nessuno ha ancora votato e commentato
MARYAM OF TSYON - CAP 1 ESCAPE TO EPHESUS
---
Commenti:
Tutti
|


|
Con risposte
|
Con nuove risposte dall'ultima visita
|
Con risposte di oggi
---